Menstrual Hygiene Day 2021:
Tackling Period Poverty in the Capital
Throughout June and July, we've been matching every product purchased on our website with a donation of a box of our best-selling organic cotton Naked Tampons® (non-applicator) to help #endperiodpoverty on the streets supporting the incredible charity Street Kind UK.

We sat down with StreetKind UK co-founder Ijlal, to find out more about the organisation and the amazing work they do.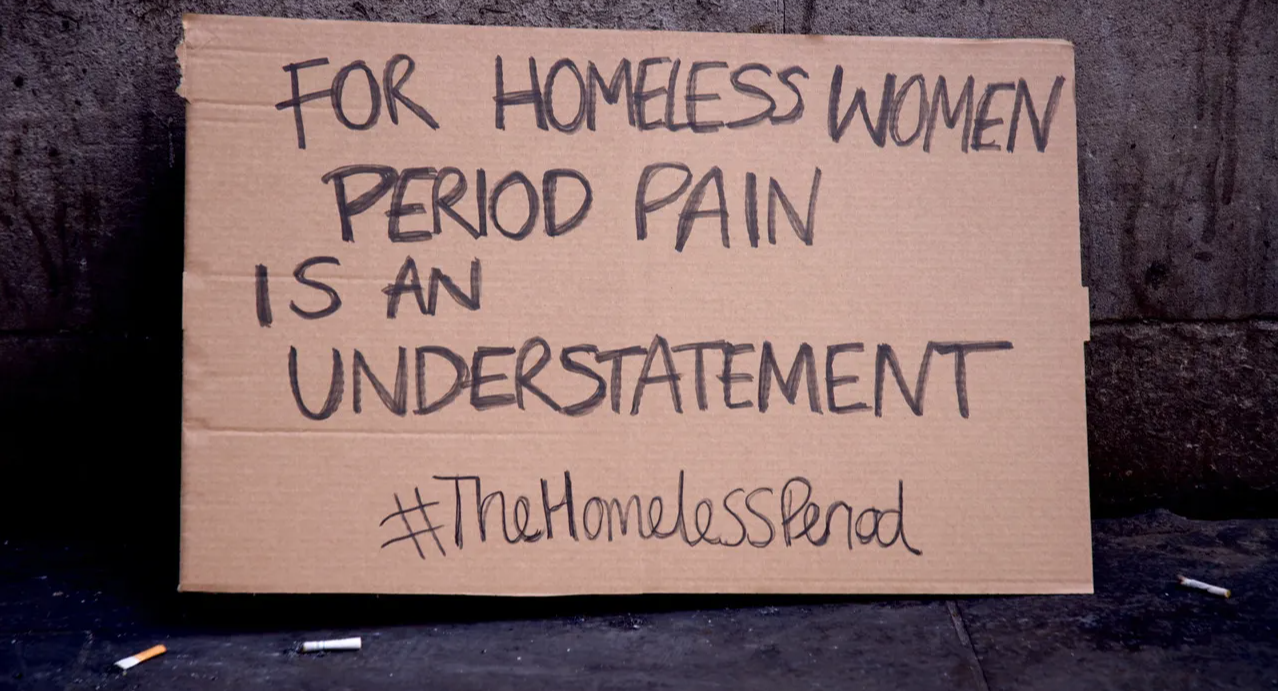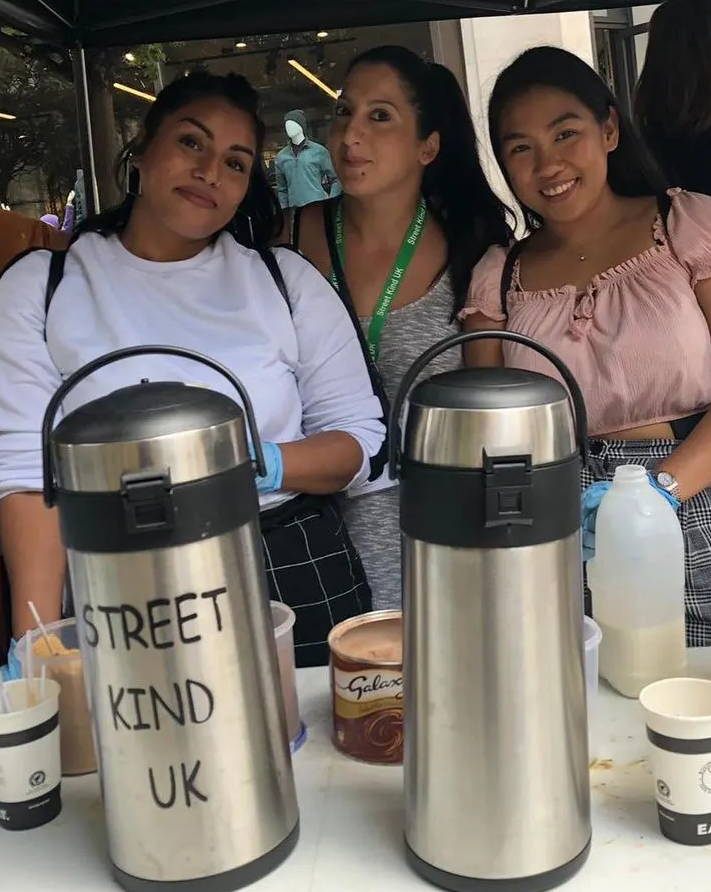 Ijlal and the StreetKind Uk Team who have supported London's homeless community since 2019
Can you tell us a bit about StreetKind UK?
I launched Streetkind UK in 2019 with my sister and 2 friends to help support homeless people in London. For several years my sister always came out and gave out little care packages for people sleeping rough and inspired by her, we decided to launch something more official and in a fixed location. Since the first outreach launched in March 2019, the StreetKind UK Team has grown in size and you can find us every month at our Central London location on the Strand/ Southampton Street pedestrian junction.
How many of you are there in the team and what is the role of a volunteer?
The first outreach we did we were snowed under, we didn't have enough volunteers but since then we have welcomed hundreds of new volunteers with more people signing up monthly. Now we have more volunteers it is so much better, I can take the time to talk to our friends on the street. It's really nice to see the same faces and get chatting, and sometimes they give us hugs. We stay in touch with a few of the guys and girls and speak to them quite regularly, and it's nice to be that support that they may not have.
What does a typical Outreach Day look like?
Well it often starts early- we're up at 6am ready to collect freshly made food and head into Central London to set up our stall. We have a marquee and trestle tables which we lay out with home-made food, hot drinks, snacks donated from businesses, and boxes of essentials like nail clippers and tissues or pants and socks. As soon as we're set up we don't stop handing out food, drinks, sleeping bags and more! By 2pm, there's rarely any food left. Meanwhile, around the back of the marquee, our volunteers and people living on the streets share cups of tea, catch up, and volunteers collect requests for items to bring next time.
How are women and girls affected by homelessness?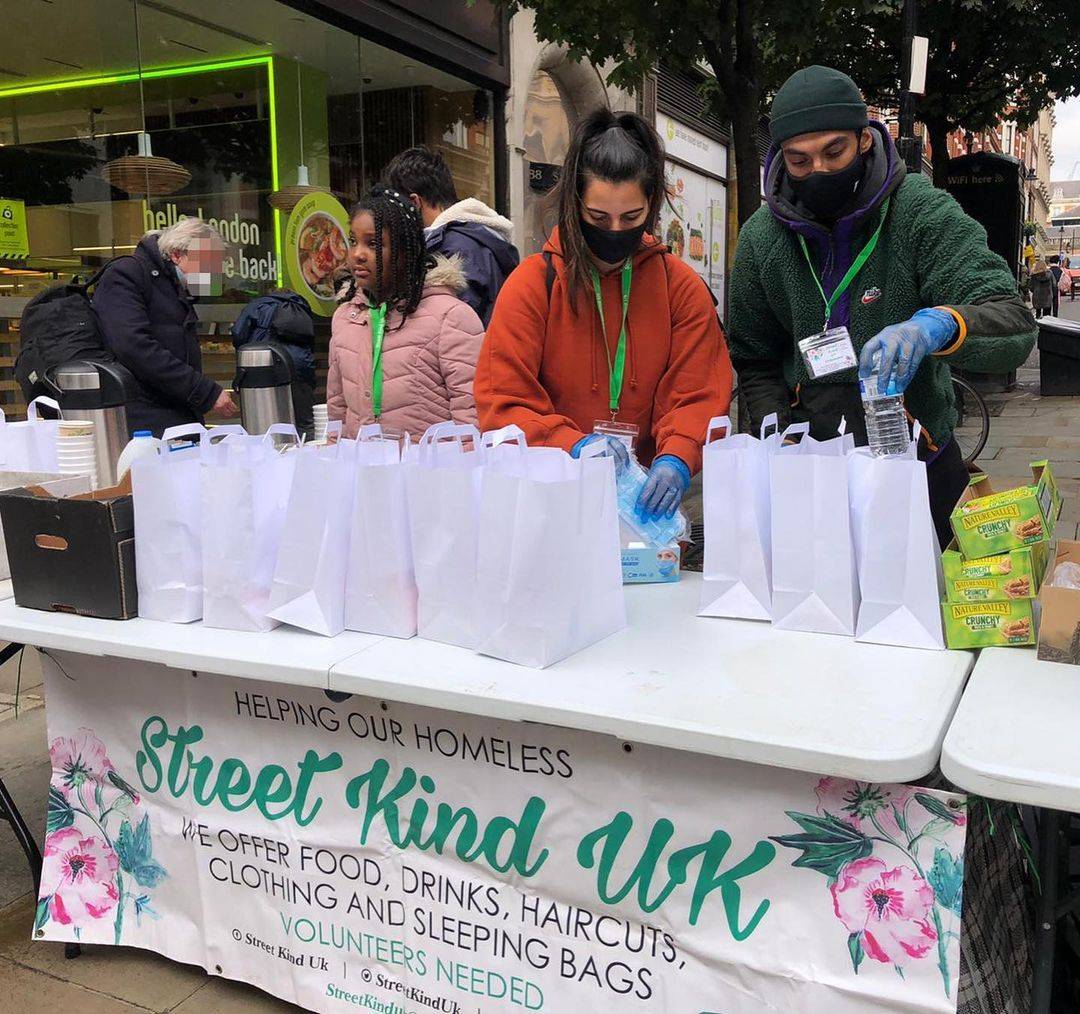 StreetKind Volunteers hand out essential supplies to London's homeless every month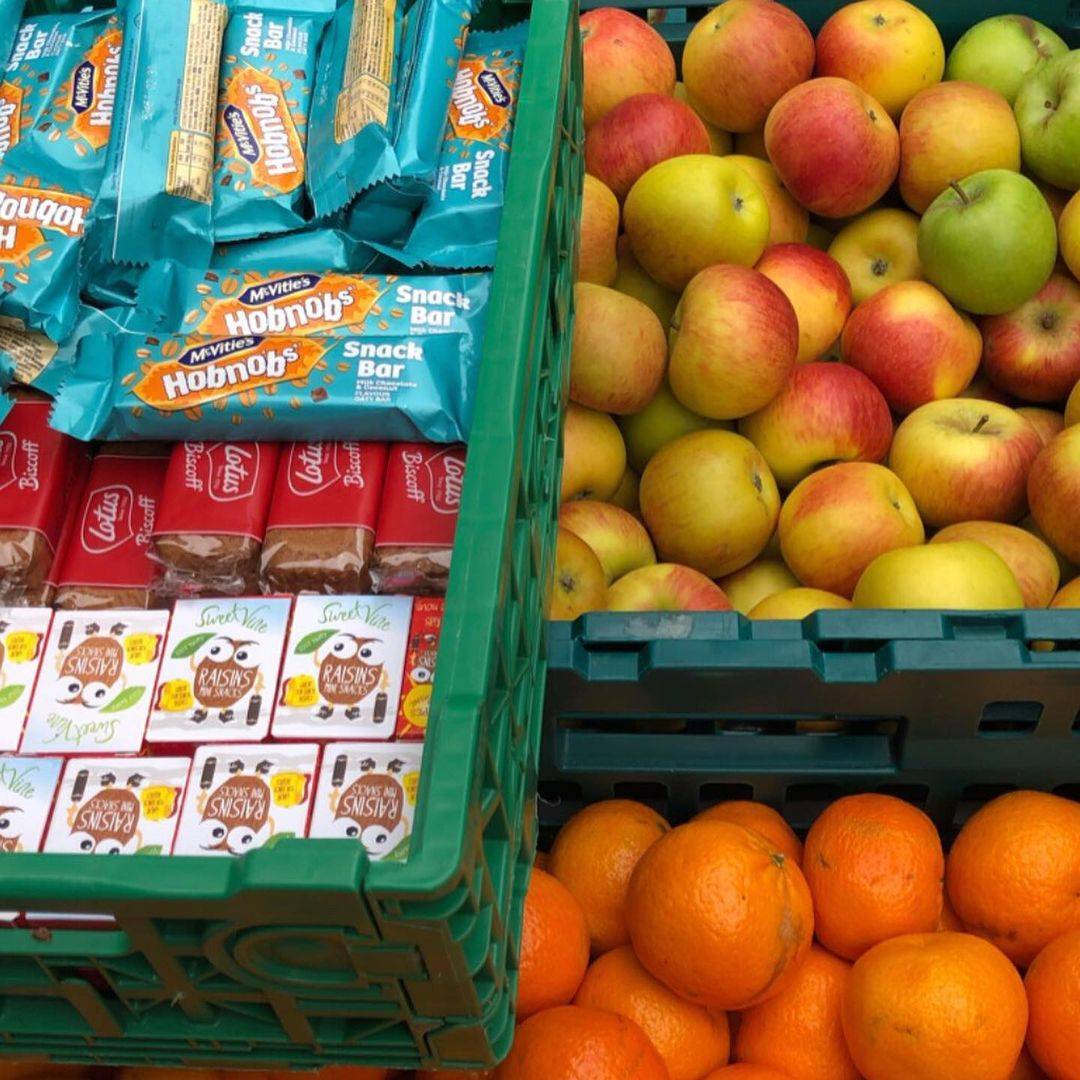 Fresh fruit and vegetables as well as dry snacks are donated by businesses to support the homeless initiative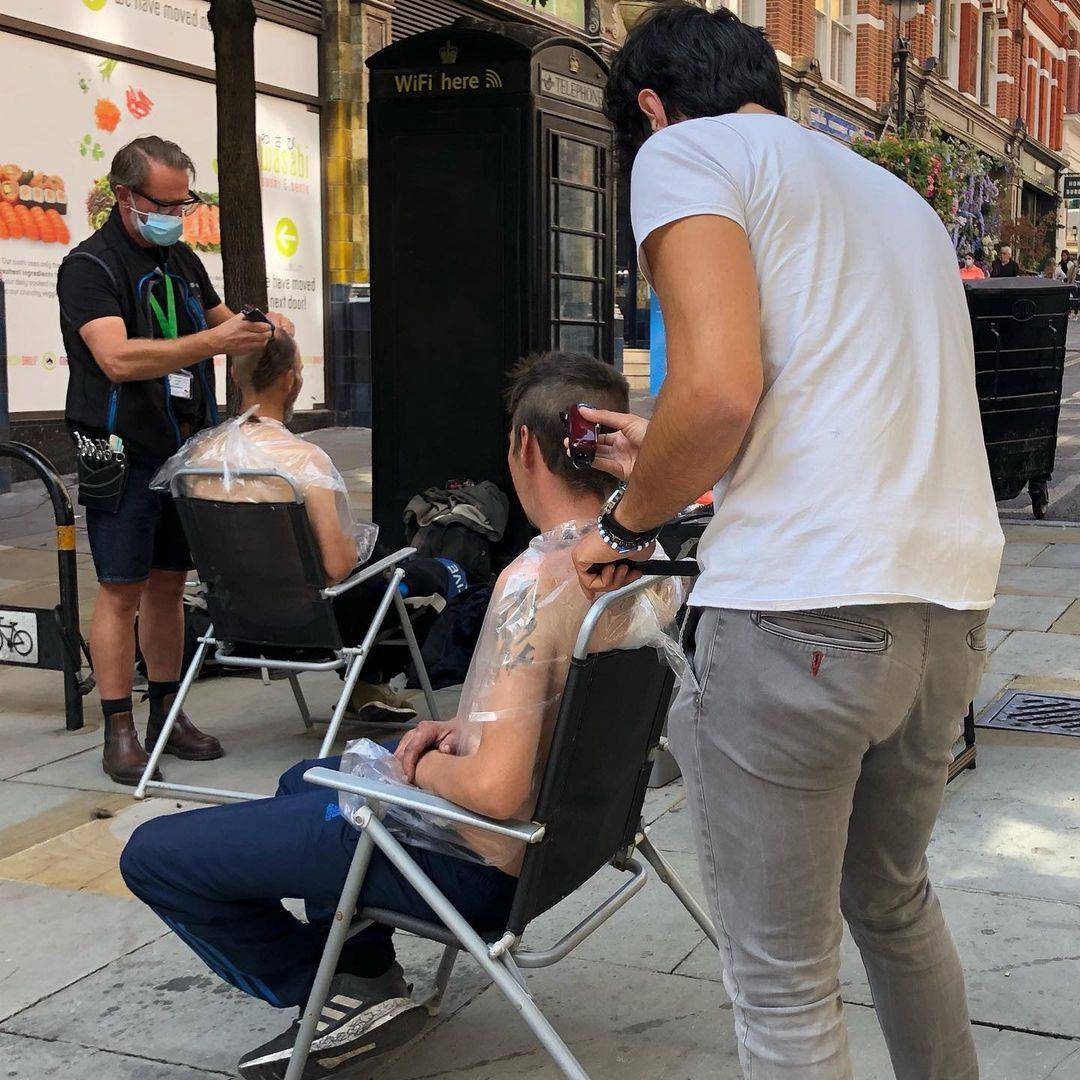 Barbers and Hairdressers also give up their time to offer free haircuts regularly
Homelessness affects people in different ways but one group in particular that struggle to get the support they need is people who menstruate. Sadly menstrual health has been completely overlooked in terms of government funding and so whilst shelters receive allowances to provide condoms to homeless people, women and young girls currently get nothing in the form of menstrual products. We find people resort to using other, often unsafe, means of replacing their menstrual products or to stealing them which further stigmatises them and puts them at risk. It's so unfair that women, girls and others who bleed are left out when having a period is something that is totally out of their control.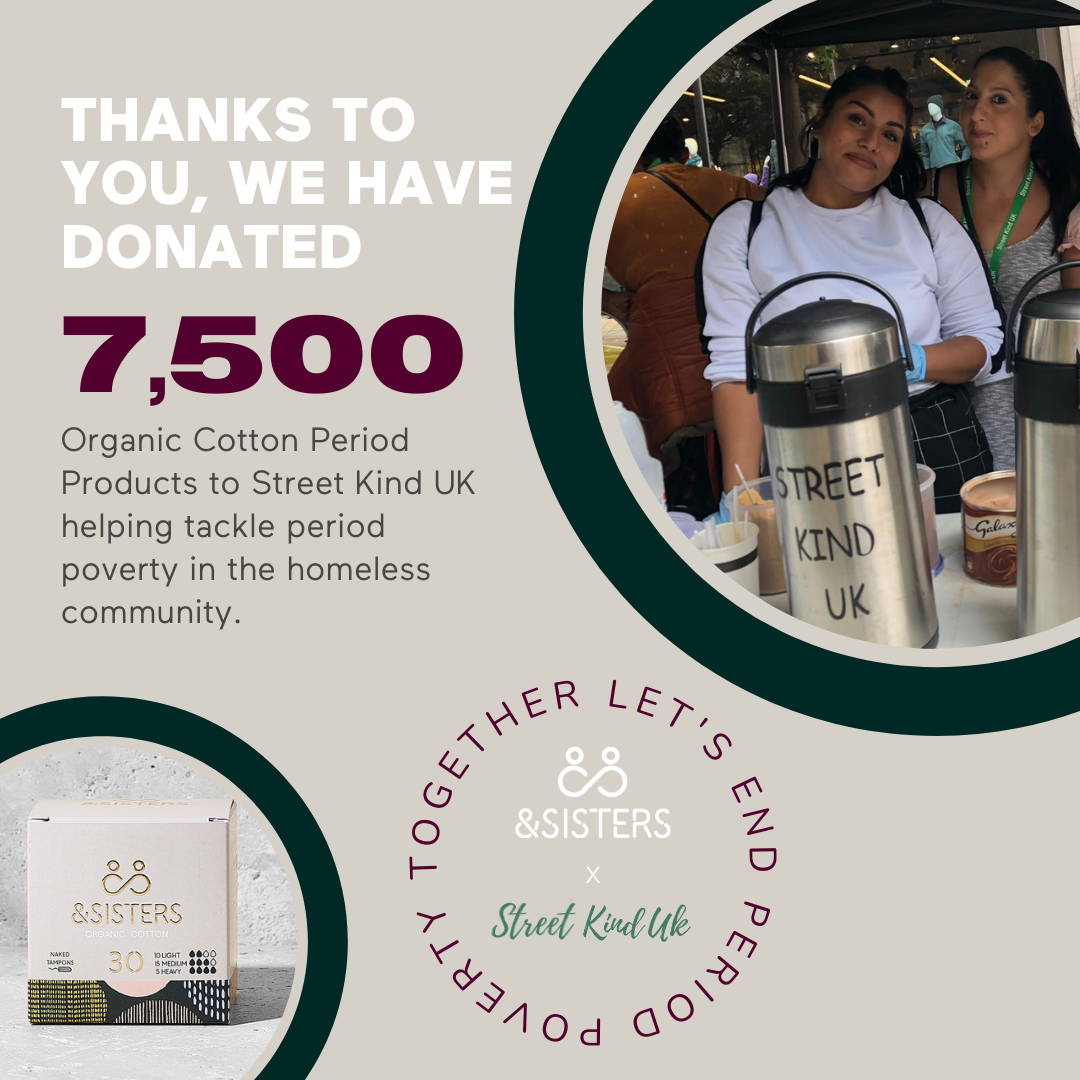 August Update: &SISTERS have donated 7,500 organic cotton period products to StreetKind UK as part of their Menstrual Hygiene Day 2021 campaign
How will the period products we are donating help your work?
When &SISTERS reached out to offer their support, we were so grateful as this is something we usually don't receive many donations for. For homeless people, it really is the dreaded "time of the month". We all know how awkward it can feel to ask a friend to borrow a tampon but for a homeless person, the anxiety is often heightened and many of them won't even ask us for help. Over the years some of our friends on the streets have opened up and confided in us that they need help to cope with their periods. We will usually buy the cheapest products we can to help them but now we don't have to worry about that thanks to your very generous donation! We actually weren't aware that the brands we were buying before weren't safe so to know that we can offer 100% organic cotton products that are free from plastics, chlorine and bleach is a huge bonus and something we've learned for ourselves too!  
What is involved in running StreetKind UK beyond outreach days?
We run StreetKindUK alongside our day jobs which can be stressful but we do our best to keep things going in between outreach days. This involves raising awareness of the work we do, handing out fliers to people living on the streets, collecting donations of clothes, toiletries and food, co-ordinating volunteers, and raising much-needed funds through our Go Fund Me page so we can buy everything we need from food boxes or cutlery to rucksacks and tents.
How has the pandemic affected your work?
Like most charities we rely massively on donations from members of the public and businesses. We know that COVID-19 pandemic has been difficult for everyone so expecting people to keep giving (let alone more) hasn't been something we can rely on. However, it's been really reassuring to see the continued support we have had from so many people- volunteers and businesses like &SISTERS.
In light of recent political events, we expect the number of homeless people arriving in London to rise dramatically and so the need for essential supplies like period care will increase so your support couldn't have come at a better time. ⁠
If people want to get involved with StreetKind UK, what can they do?
We love welcoming new members to the StreetKind UK community. The easiest way to keep up with what we're doing, follow us on Facebook and Instagram. We're always looking for volunteers who can spare a few hours on our monthly Sunday outreach days so do keep an eye out on our social media pages for upcoming dates.
You can donate to StreetKind UK's Go Fund Me here, and buy items directly from their Amazon wishlist. You can also swing by their marquee on the Strand, and donate items or drop any spare change you can into their buckets if you're in the area!