&SISTERS - Voted UK's Top Sustainable Tech Companies & Startups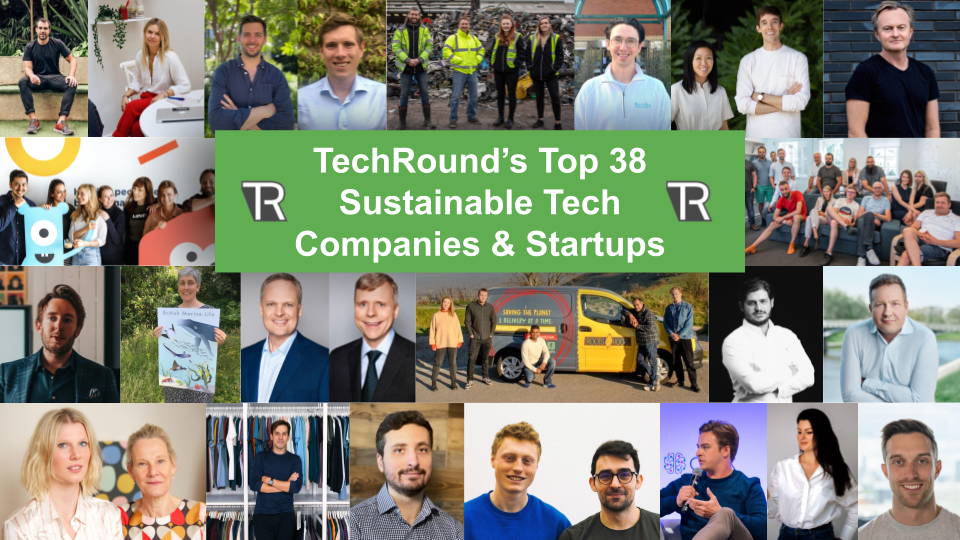 TechRound Lists &SISTERS in The Top 10 of Their Top 38 Sustainable Tech Companies & Startups in 2021!
It's hard not to notice how popular sustainability is becoming in today's society. Brands emphasise their environmental principles in their advertising, and consumers break away from their staple products, opting for an environmentally friendly alternative. As such TechRound wanted to shine a light on the companies and startups that hold sustainability at the heart of their business.
The Top 38 Sustainable Tech Companies & Startups were chosen by TechRound's internal team who considered a range of criteria. The team looked at the company/startup's potential to bring about active change to help reduce environmental impact, the clarity of the message of the importance of sustainability being portrayed, and the quality and usability of the products/services offered.
Becca Donaldson, Reporter at TechRound, commented:
"It's been absolutely amazing to find out about so many companies that hold sustainability at the heart of their business. These companies and startups send a clear message to their consumers about the importance of considering our own actions and environmental impact. Many fantastic companies appeared on our list"
Commenting Specifically on &SISTERS, Becca said:
"We were delighted to announce &SISTERS as TechRound's 8th Top Sustainable Tech Company or Startup of 2021! &SISTERS' mission to create a sustainable menstrual health ecosystem that supports those who bleed through all stages of life is a clear example of how sustainable products can be incorporated into everyday life. They provide vegan and plastic-free menstrual products that are both better for the environment, and your body. Congratulations to founders Claire and Lucy, and all the team at &SISTERS!"
Life's better in the nüdie!
&SISTERS iconic nüdie period cup® is a zero-waste period gamechanger.
Zero-plastic & Reusable &Lasts for 10 years.
Designed exclusively by &SISTERS co-founder Claire with a female architect using 3D printing technology, the nüdie is the softest menstrual cup on the market and can be worn for up to 12 hours.
Better for our bodies. Better for Our Planet.