Top 5 Sisters to See This Weekend at WOW Fest 2022 (Besides &SISTERS!)
In celebration of International Women's Day 2022, we are delighted to be attending WOW London 2022 Festival. As a feminist brand we could not be prouder to have been selected to attend WOW festival in the Southbank's marketplace area. Here's our top list of unmissable events...
What is WOW festival?
Founded in 2010, WOW or Women of the World Festival is recognised as the biggest World Wide festival to celebrate women, girls & non-binary people. The festival aims to "change attitudes, bring communities together and provide a unique space for people to work together towards gender equality within their own communities"- and its also a lot of fun!
We're thrilled that &SISTERS has been selected as one of their favourite feminist brands to feature in WOW Festival's exclusive marketplace alongside the likes of the Feminist Library, the Women's Equality Party & the Fawcett Society. Our Sisterhood was founded in protest of the toxicity of our period products and language that made periods feel unnatural and unhygienic, so we are proud to be partnering with so many inspiring sisters making real changes wherever they go. This is truly the festival to #BreakTheBias.
What's happening at the London 2022 WOW Festival
WOW Festival 2022s lineup includes many Inspiring Sisters with performances from World class speakers, musicians, activists, comedians sharing life changing stories, and mentoring as well as interactive workshops. Here's our top 5 events you definitely shouldn't miss out on! 
1. Patrisse Cullors: An Abolitionist Journey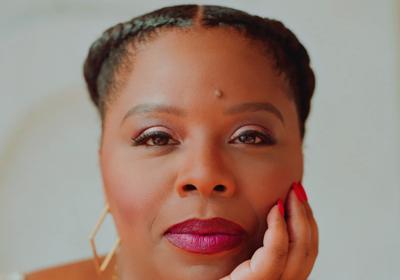 When: 11th March 7pm
Ticket Price: £10-38
Patrisse Cullor, Co-Founder of The Black Lives Matter Global Network Foundation introduces her new book An Abolitionist's Handbook: 12 Steps to Changing Yourself and the World in conversation with Afua Hirsch the multitalented author of Brit(ish): On Race, Identity and Belonging. This session promises to imagine a future where Black communities have space to heal & thrive and equip us all to be the activists the world needs to get there.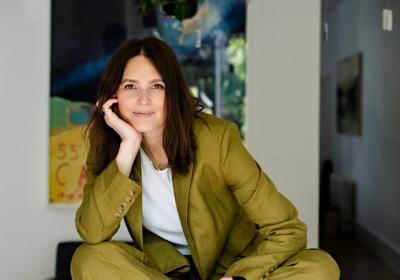 When: 13th March 4pm
Ticket Price: £18-38
Everyone's favourite podcaster Elizabeth Day brings te soothing & inspirational tones of her award-winning podcast How to Fail in conversation with TV Chef Andi Oliver & one half of Rizzle Kicks Jordan Stephens. Get ready for an afternoon full of giggles.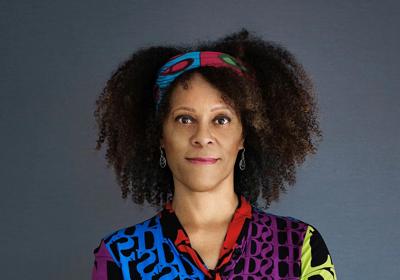 When: 13th March 4pm
Ticket Price: £15
The multi-award winning author of Girl, Woman, Other takes her guests on a journey through time to discover underappreciated works on Black Britain & the Diaspora, all by Black Women. Get ready to diversify your bookshelf. Pens to the ready.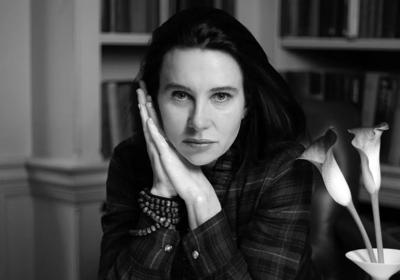 When: 11th March 6pm
Ticket Price: £25
Catch Lisa Taddeo, the author of Three Women celebrating the launch of her latest novel: Animal. Taddeo will discuss the theme of the trauma of a male dominated society with the wonderful Pandora Sykes of th podcast the High Low.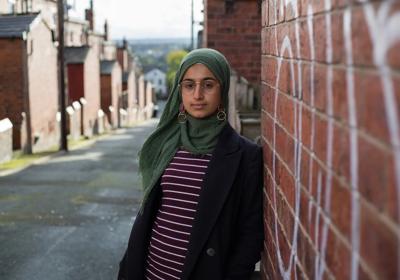 When: 11th March 8:30pm
Ticket Price: £10
On the 11th activist & poet Manzoor-Khan takes on the intersectionality of Islamphobia to explore how Muslim women are affected. Her new talk and new book Tangled in Terror: Uprooting Islamaphobia are not to be missed.
Not booked your tickets yet? There's still tickets available. Book yours here.
Can't make it to WOW in person this year? Don't worry they also have a full roster of online events to keep you entertained. 
Image Credits: Patrisse Cullors photographed by Erik Carter, Elizabeth Day photographed by Holly Falconer, Bernadine Evaristo from the Guardian, Lisa Taddeo Time Magazine & Suhaiymah Manzoor-Khan photographed by @aalisarah.